HOUSE EXTENSIONS
EDINBURGH
Are you happy with your home at the moment, but feel you could do with some more space? Whether it be to add in a new room or looking to add value to your home our team at Cedar Developments can help you make this extension a reality.
Working hand in hand with our trusted, fully accredited architects, we can maximise your properties potential and come up with innovative solutions to difficult design challenges. The decision to build an extension is an exciting one, but one that must be carefully managed and worked to ensure that the end product is one you can be proud of. At Cedar we have all trades in house to ensure the job is done to the highest standard and your new space will become your favourite room in the house.
We undertake all sorts of extension works; timber or brick/block/stonework all done from our team of qualified professionals. We have experience gaining planning permission when required and know what works we can complete under permitted developments.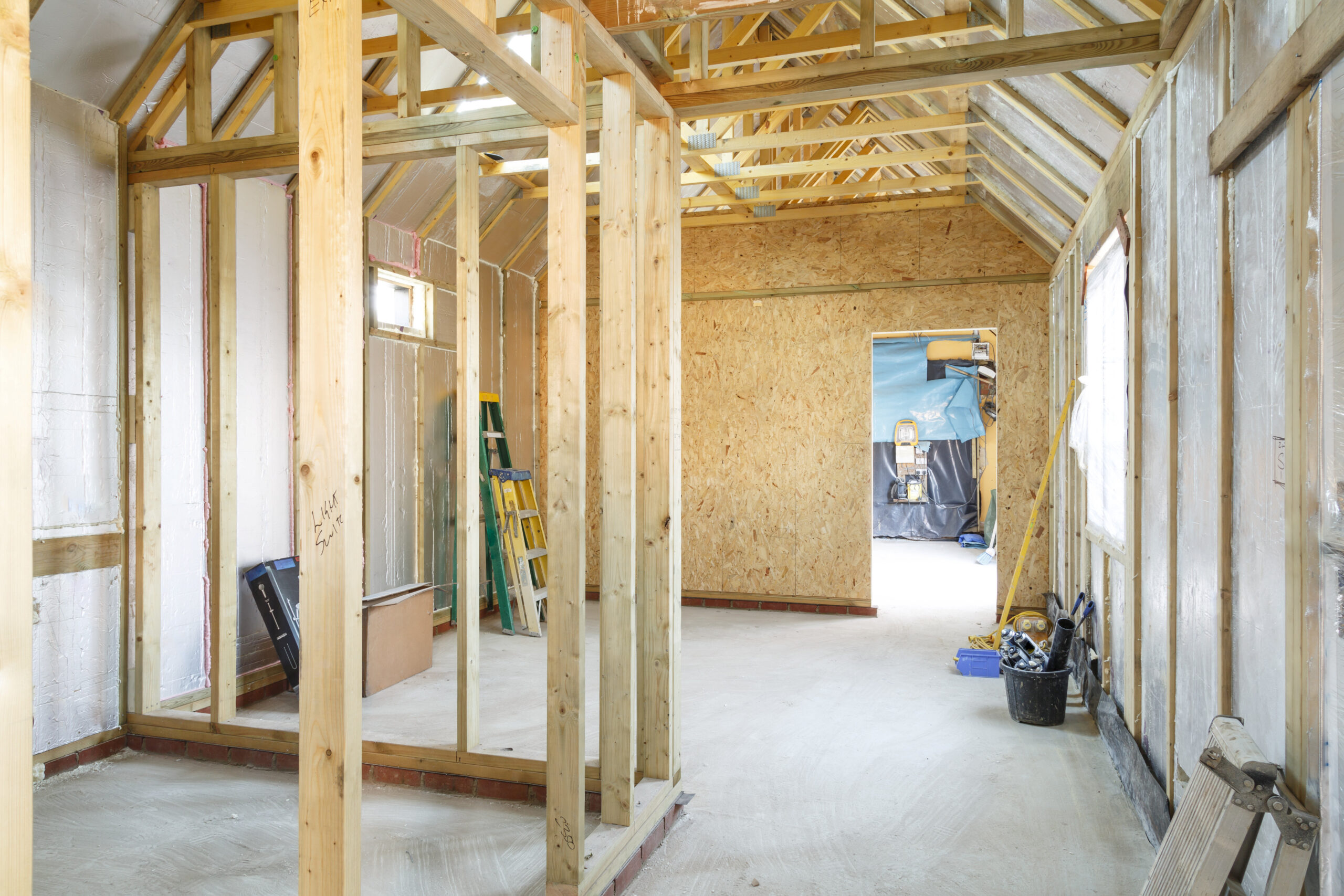 "They offered suggestions to improve the design which worked out really well. The whole job was done at times to suit us. The work was done in a very professional manner. They were respectful, polite and tidy. We would thoroughly recommend Cedar Developments and have plans to use them again ourselves"
"Cedar Developments were a pleasure to have working in my home, communication, determination and cooperation to involve my opinions and ideas was second to none! Highly recommend."
OUR HOME EXTENSION PROCESS
1. EXTENSION DESIGN SERVICES
For all extensions we would set up meetings between our designers and yourself so they can create a virtual render of the extension before any works are completed. This would be in the form of 3D rendered images and a virtual walkthrough so you can see the impact the extension would have on your property and choose how you would like to personalise it to reflect yourself.
2. EXTENSION PROJECT MANAGEMENT
From the foundation upwards we manage all the required details and specifications, consulting with you to meet your requirements for the finishes internally and externally. Cedar deals with all related building control and safe work protocols that are required by work on extensions. 
3. EXTENSION MANAGER
Our company allows us to transform your property efficiently and smoothly with one point of contact throughout, meaning no chasing up of multiple trades for you.  Your appointed manager will bring all our needs into one plan which will include a detailed plan for the work to be done, timeframe for the work and schedule for works to be completed. 
4. EXTENSION VALUE & BUDGETS
We recognise the large investment you are making with undertaking a house extension and we are committed to providing you with a quality final product and a seamless, stress free building process.
HOME EXTENSION  SERVICES IN EDINBURGH
EXTENSION PLANNING
Guidance on extension planning with our trusted architects to maximise the space you have envisioned
PROJECT MANAGEMENT
Project management of all trades required to complete your project being managed by us to ensure the quality of the extension is second to none
SCHEDULE OF MATERIALS
Fully broken down schedule of materials needed and plan of when work will be commencing so you can rest assured the job will cause minimum disruption
3D DESIGN RENDERINGS
Offering 3D renderings and design consultation to visualise your house extension project and maximise the space you have available.
INNOVATIVE SOLUTOINS
Innovative solutions to trying circumstances, through our experience working on extensions we have found working methods to ensure the most stress free experience for our clients
CONTACT US
Get in touch to learn how we can help you with your home renovation project in Edinburgh.